HP 107R Firmware Update Chipless Overview
– Product name: HP 107R Permanent Clear Toner Chip Page Counter.
– Version: V3.82.01.01, V3.82.01.08.
– Fix errors: Cartridge is low, Cartridge is very low, very low toner.
– Compatible models: HP LASER 107R.
– Compatible toner cartridges: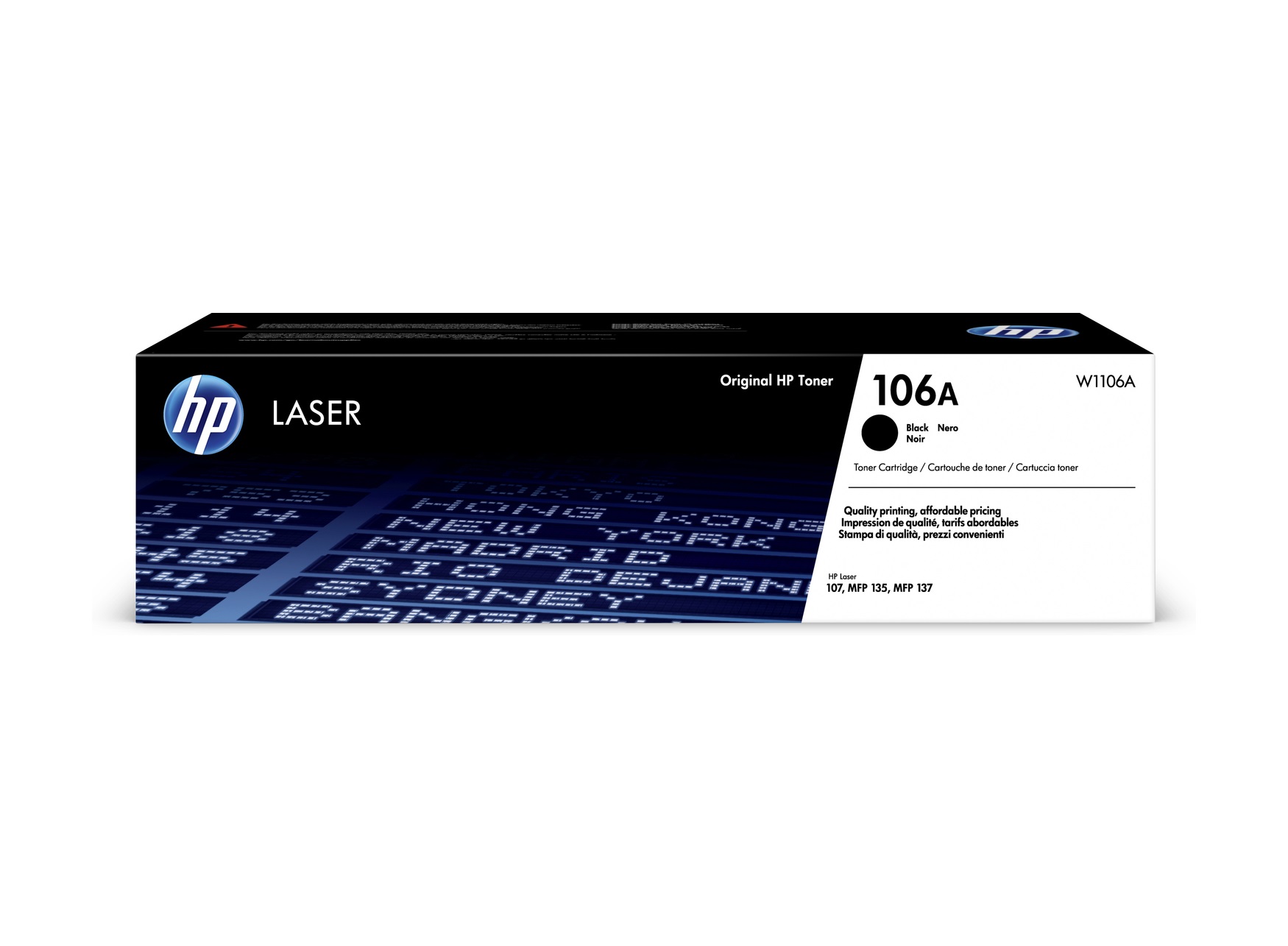 HP 117A Black, Part Number: W1106A
– Functional: Modify HP 107R Printer's Firmware -> HP 107R printer will not require Toner Chips (IC Chips on toner cartridges) anymore. You will not need toner chip or replace toner cartridges if they are broken. Fix red light or red light blinking: install new toner cartridge, toner life end, replace new toner cartridge, toner empty, toner low, toner exhausted…Makes HP 107R to work without toner chip.
– Additional info:
Before you continue with the reprogramming of the firmware, please make sure that the device is installed on your computer.
It is very important that under no circumstances should you remove the chip from the cartridge while reprogramming the firmware. After you have succesfully reprogrammed the printer, remove the chip from the cartridge and store it somewhere safely (the chip – a key). In all cartridges which you are going to use in the printer, the chip has to be either removed or sealed. If you have accidently inserted a new cartridge without removing the chip, the device will be blocked. In order to unblock it, you can use the stored chip as a key which help you to unblock the printer.
And make sure that any other devices (except mouse and keyboard), which are connected to your computer via USB or LPT ports are disconnected. It's preferable that the computer is connected to the "UPS" (uninterruptible power source) device, because if during the reprogramming process the electricity source has any interruptions, then the reprogramming will be carried out with an error, which makes the device unable to work.
Be aware that with the reprogramming of the firmware the manufacturer's warranty goes lost!!
How to Reset Page Counter HP 107R
1. Connect the HP 107R printer to the computer by usb cable and turn it off.
2. Log HP 107R printer in force mode:
– With the printer turned off: press and hold the [Resume / Cancel] button Press and hold the [POWER] button, after ~ 2 sec release both buttons. Upon successful entry into forced mode, The TONER and STATUS indicators should light up in orange..
– How to login download mode (Video):

3. Drag and drop *.hd to usbprns2.exe.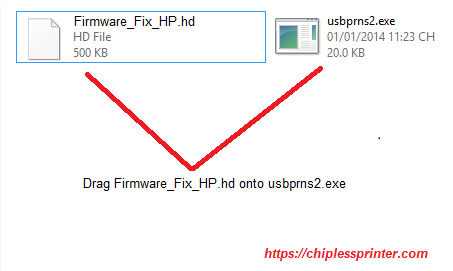 – How to update firmware fix (video):
4. The reprogramming process starts automatically.
5. Wait until the printer reprograms (5 – 10 minute) and restarts.
6. After that the reprogramming process is finished, use tapes to cover toner chip and restart the printer.
Download Firmware Reset HP 107R: $12 USD
---